Atlantis Underground,
servicing all your underground, cabling, and wiring needs:
Commercial Computer Data Network Cabling, DMARC Extensions, Fiber Optic Cabling and Terminations, Network Cabling Infrastructure Planning & Design, Server Room and Rack Build Outs and Designs, and more.
Fiber Optic Cable (multi- and single-mode)
Data Network Cable – CAT5E/6, patch panels, Keystone Jacks, RJ45termination
Coaxial Cable
Audio Cable
Security/Access Control Cable
ST Connectors LC Connectors, SC Connectors, APC Connectors
Building to Building Network Cabling
Business Ethernet Cabling
Coax Cabling & Wiring
Computer Network Cabling
Data Room Cabling & Design
Ethernet Structured Cabling
LAN Ethernet Cabling
Low Voltage Cabling
Network Cabling Installers
Office Building Ethernet Cabling
Office Network Cabling
PBX Telephone Cabling
Telephone Room Cabling
Telephone VoIP Cabling
Voice and Data Cabling
VoIP Phones Cabling
Professional Buried Fiber & Data Cable Services
Servicing the Gainesville & Ocala Florida areas
(Alachua & Marion County)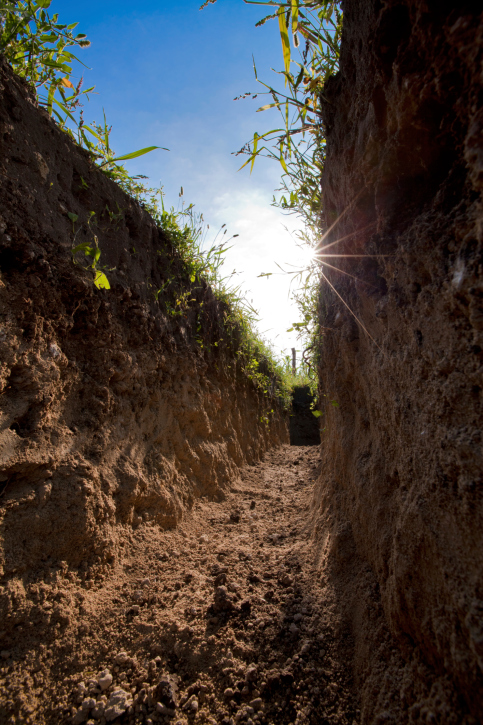 What drives all the bits, bytes and bandwidth that we refer to as the Internet is a vast underground maze of pipes, boxes and cabling. Most commonly, this combination is described as 'fiber optics' but that simplification comes very short of describing the complexity of the process that is required to build the infrastructure. Construction begins with the 'dirty work', a mix of shovels, missiles, trenchers and directional boring equipment to prepare the earth to securely host the fiber optic cables. It ends with 'lighting' the fiber – connecting the routers and switches that are hungry for bandwidth. In between, there are several challenges that cross over into multiple disciplines, including fiber network design, utilities location, excavation, enclosure placement, fiber pulling, splicing and termination, surface repair and ultimately the configuration of the data equipment that brings a network to life.
Atlantis Underground, LLC was created to construct an independent fiber optic network. To facilitate this venture and to operate the fiber optic network, Atlantis Communications was formed as a Competitive Local Exchange Carrier (CLEC) with the state of Florida in 2014. This status accelerates the permitting process with local municipalities due to the access privileges granted by the state to construct and maintain fiber optic structures in public owned areas described as the Public Utility Easement (PUE). Additionally, this speeds up acceptance of permits to cross county, state and federal highways. With an unlimited footprint available, Atlantis' mission is to extend its fiber solutions to a mix of high demand commercial customers and under-served residential neighborhoods.
Contact Atlantis Underground
Please call 352-378-1001, or fill out the simple form below.